Yamaha UMAX AC Electric Utility Vehicle
Whether it's chosen for a large-scale commercial property or simply to assist with the everyday workload on a smaller estate or farm. The UMX AC is the perfect workhorse. It's quiet, smooth easy-to-drive nature makes it the perfect choice.
With its large rear cargo bed and spacious front locker, this quietly efficient all-electric workhorse can handle a huge range of tasks, indoors or out. The UMX AC is emission-free of course, as well as being very easy to drive and operate.
At its heart is a punchy 5.0 kW motor that's not just quieter and better for the environment, but has a good range and is simple to plug in and charge. Delivering smooth, flexible power that'll take you just about anywhere!
The two ergonomically designed individual seats and variable rate suspension system give a high standard of rider comfort, making this quiet, smooth, comfortable light utility vehicle a real pleasure to work with – and it's ready to work hard for you, almost silently, 24/7.
-Light utility and maintenance vehicle
-Tough, stylish and compact design
-Aluminium cargo bed with one-touch tailgate
-Two separate seats with centre console
-Powerful 5.0 kW electric motor
-29-Litre front storage box – one-touch opening
-Skid plate for non-extreme off-road situations
-Wide tyres for comfort on and off-road
-Strong reflector-type LED light units
A huge range of addons and accessories are available so get in touch to get yours spec'd up to the ideal utility vehicle!  
Machine Specifications 
POWER SUPPLY / DRIVE TRAIN
Output rating
5.0kW
Motor
48 volt AC Motor
Batteries
Eight 6-volt Trojan T105 Batteries
DIAMENTIONS
Overall length
3,032 mm
Overall width
1,253 mm
Overall height (sun top)
1,824 mm
Wheel base
1,961 mm
Front wheel tread
1,023 mm
Rear wheel tread
1.021 mm
Minimum ground clearance
115 mm
Floor board height
332 mm
CHASSIS
Frame
Automotive style HybriCore™ Chassis, polyester/urethane powder topcoat
Body
Thermoplastic olefin, 2-part top coat of automotive-grade polyurethane
Steering
Rack and pinion
Front suspension
Strut suspension
Rear suspension
Mono-linkage
Brakes
Self-adjusting, mechanical drum brakes on all 4 wheels
Seating
Bucket seats made of polyurethane foam bonded to a durable vinyl cover

PERFORMANCE
Maximum forward speed
31 km/h
Turning radius
4.0 metre

GENERAL
Dry weight
640 kg
Cargo bed capacity
363 kg
Cargo bed size (LxWxH)
1,046mm x 1,166 mm x 302 mm
Tyre size
20 x 10 -10 (4 ply rated)
Seating capacity
2 persons
AVALIABLE COLOURS
-Leaf green
-Glacier
-Aqua Blue
-Carbon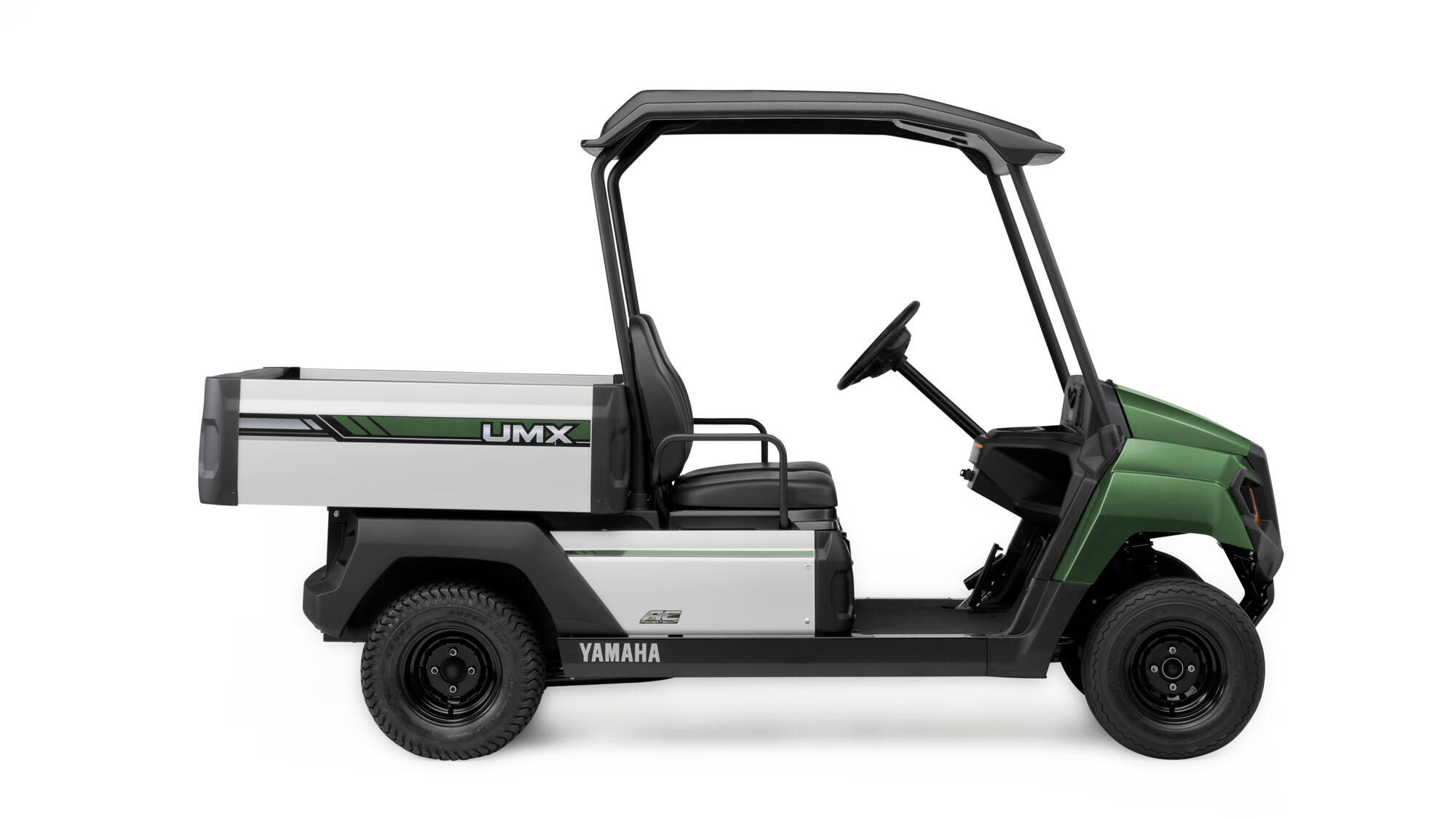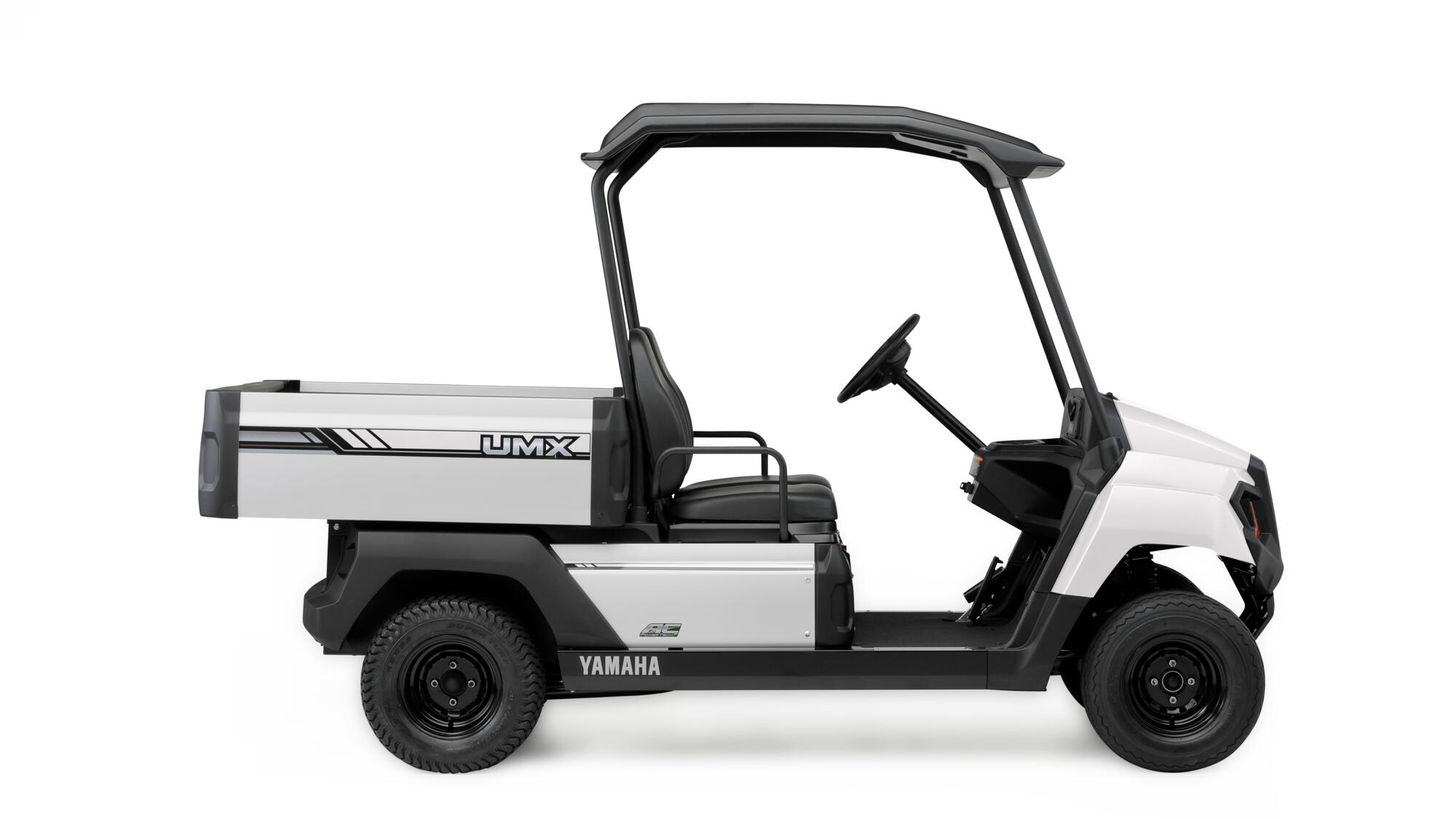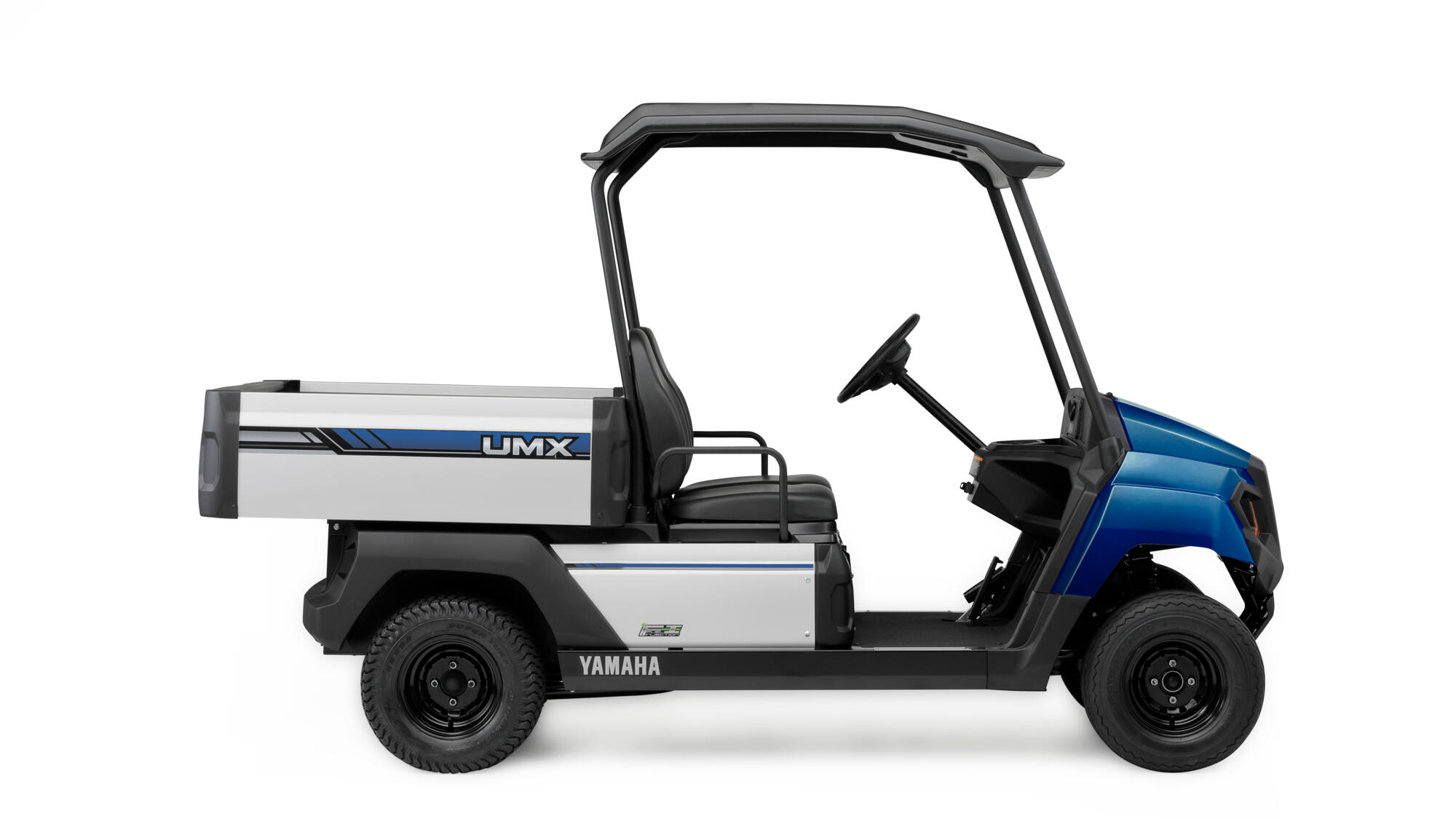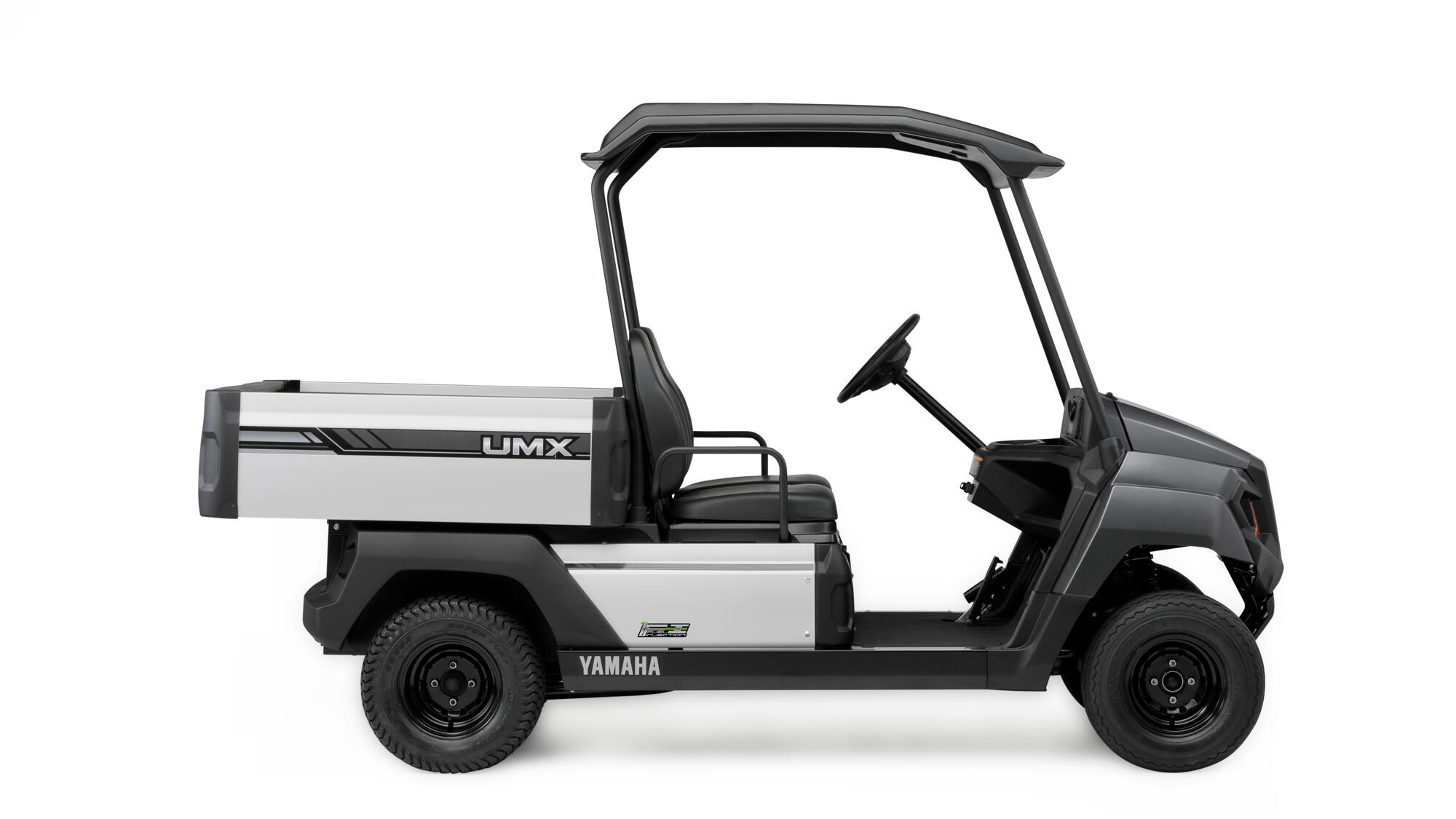 Service+
Warranties aren't just for new equipment, here at Tuckwells, we've made it easy for customers to access extended warranty plans for any machine up to 7 years old. Pair it with one of our proactive maintenance packages for maximum fixed-cost ownership. Our warranty and service packages ensure that you're covered for future losses, keeping your cost of operation at a minimum while increasing your uptime and machine productivity. Ask your salesman for a quote - the cost of our services packages may surprise you with pricing as low as £0.89 per hour!
Service+ Protect