Bruder Amazone UX 5200 Trailed Field Sprayer
This realistic Amazone UX 5200 trailed field sprayer toy comes with many moving parts.
Compatible with all 1:16 scale Bruder toys.
Complete with water tank, compressed-air hand pump, fold-out arms, height adjustable, hose system including water shut-off , detachable for cleaning, and realistic tyres.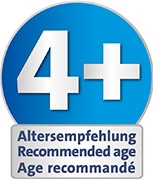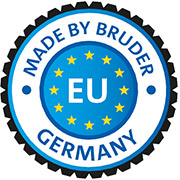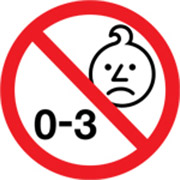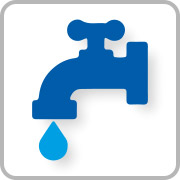 Highlights
Automotive body
2-part unfolding ladder for maintenance access
9 hose openings on each outrigger side for spraying water
Fold-out outrigger arms (max. overall width of 1 metre)
Outrigger unit, height adjustable in 4 positions
Water tank (approx. 390 ml)
Fold-down support leg
Hose system inside the outriggers including water shut-off lever
Hose system can be detached for cleaning
Chassis
Motion/function
Works with water
functioning pump
Common
WARNING! Not suitable for children under 36 months. Choking hazard – small parts.
Recommended age: suitable from 4 years upwards for playing indoors and outdoors
manufactured from high-quality plastics such as ABS
Made by Bruder
Scale 1:16
Fertilising, sowing, and plant protection are essential tasks in agriculture. For 125 years, Amazone has been developing tools that are particularly made for these applications and include trailed spreaders used for plant protection. The top model is the crop sprayer 5200 of the UX series; with operating widths of up to 40 metres, this model is capable of spraying large areas without interruption thanks to its capacity of more than 5,000 litres. As the leading manufacturer of model agricultural vehicles, BRUDER has designed a trailed sprayer on a scale of approx. 1:16 and underscores its exceptional market position by the many realistic characteristics integrated into this model. Just like its real-world brother, the BRUDER crop sprayer has, as its most prominent characteristic, a fully functional spreader unit with fillable water tank whose sophisticated pump and hose system easily spreads the water across the "fields of our little farmers." Thanks to the outrigger width of approx. 1 metre, it is also possible to work on larger outside play areas "in an efficient way." Other realistic details include a fold-down support leg, an unfolding step ladder, and a height-adjustable outrigger that make playing with this crop sprayer even more fun and this toy truly unique.
Service+
Warranties aren't just for new equipment, here at Tuckwells, we've made it easy for customers to access extended warranty plans for any machine up to 7 years old. Pair it with one of our proactive maintenance packages for maximum fixed-cost ownership. Our warranty and service packages ensure that you're covered for future losses, keeping your cost of operation at a minimum while increasing your uptime and machine productivity. Ask your salesman for a quote - the cost of our services packages may surprise you with pricing as low as £0.89 per hour!
Service+ Protect